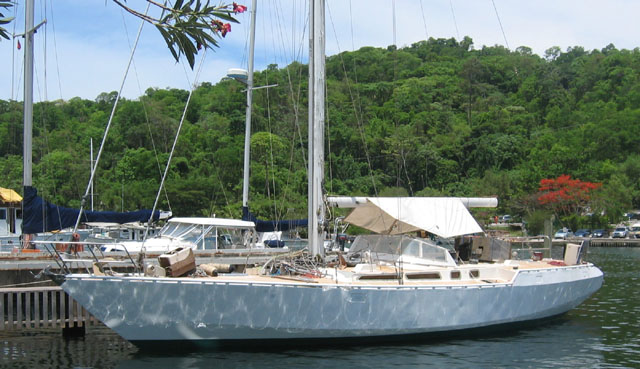 Marc & Sandy's boat Maravida
is out of the water sitting in a boatyard in Curacao, Netherlands Antilles.
It's for sale
, should you be in need of a largish steel hull sailboat. The marker shows where it would be if the map/satellite picture was current. All the big catamarans are there for a big race.
View Larger Map